Hey there, boys and girls! How are you?
I think that this will not go down as our favorite Christmas ever, due to general stress and a lot of sickness! But there is still something magical about singing in a church lit up by candles, seeing your family all in one place, and watching your little one's face when they open up that perfect present.
We are now settling in for a few days where I hope we can rest and get in some reading before getting ready for the next big thing. Did I mention we are going to Disney World? Yup, we leave in six days. These next two or three days will hopefully be a bit of buffer between one bit of wonderful craziness and the next. Here's hoping I can keep reading and catch up on my reviews!
How was your reading during the week of Christmas? I thought I was only going to read one book but then I happened to sit down one night and marathon through
A Thousand Pieces of You
in just a few hours. Reading a book start to finish like that was lovely.
Read This Week:
Not My Father's Son
By Alan Cumming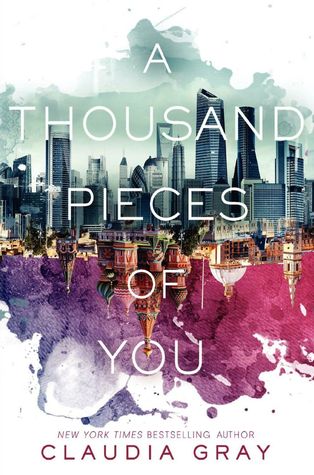 A Thousand Pieces of You
By Claudia Gray
Posts from this Past Week:
It's Monday
Top Ten Tuesday: Books I Hope Santa Brings!
Reading Now:
Love: The Saint and the Seeker
By Christina Stevens
Up Next:
Station Eleven
By Emily St. John Mandel
What are you reading this week?