It's
Top Ten Tuesday
time! This week, we are talking about authors we have read once (or more), but we haven't read through their entire works yet! While the prompt said author we have read once, I may cheat a bit and list some authors where I have read a few, but not all of their books yet!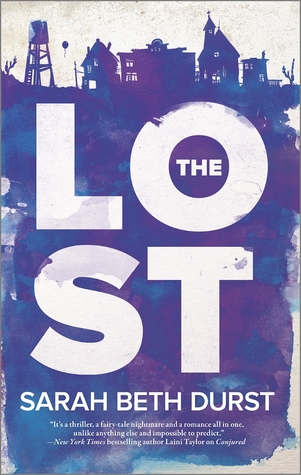 The Lost
is about a woman who finds herself stranded in a mysterious town along with the your misplaced car keys and abandoned dreams. Sarah Beth Durst has published several books before, but what I'm really wanting is a sequel. I'm in luck -
The Missing
will be out later this year.
I adored
The Girls at the Kingfisher Club,
a retelling of the Twelve Dancing Princesses story set in the roaring 20s. I'm going to have to pick up
Mechanique
and see if it is just as good!
Like every other reader, I fell head over heels for
A.J. Fikry
and the other characters in
this book
. Gabrielle Zevin has written many other books and I am especially interested in her novel
The Hole We're In
and the
Anya Belanchine
series.
Bread and Wine
is a book of vignettes and recipes. It's about living an open life and inviting others to be a part of your life, whether all is well or your house is in shambles. I am excited to read Niequist's backlist (
Bittersweet
and
Cold Tangerines
) as well as her upcoming devotional
Savor.
The Wife, the Maid, and the Mistress
was an awesome historical fiction novel based on actual events. I'm psyched to read Lawhon's upcoming book
Hindenburg.
Hild
took me to another time and place and gave me a great new historical heroine to root for. Griffith has a big
backlist
that I'm excited to jump into, but I'm most excited about the Hild sequel that is in the works!
Jen's book
Interrupted
really made me rethink what we should be doing as Christians and as the church. I've had her book
7: An Experimental Mutiny Against Excess
sitting on my shelf for a long time. I think it needs a move from my tbr shelf to my already read shelf!
All the Light We Cannot See
is one of my favorite books of the year. Doerr has several other
novels and short story
collections for me to read. Yay!
I read Powers' novel
Orfeo
earlier this year and read
The Echo Maker
while in college. There is a big backlist to read through and I am especially interested in
The Time of Our Singing.
Well, I've only got nine books. Oh well! Whose backlists are you excited to read?