It's been a long few weeks, friends. I had a wonderful time with my whole family, as my cousins and sister and brother-in-law came to visit, but the world is going crazy everywhere we look. The kids hit the "we love each other, but we've been together for weeks and weeks and now everything is irritating" part of summer. I was both excited and sad to send my little one off to pre-k. We've hit a few rough patches personally and in our church. I just haven't been excited about blogging. Some days I haven't even picked up a book.
But I have read some books since I last wrote one of these posts. I read
What The Family Needed,
which imagines a family that is granted powers that they use to help their loved ones. I also read
The Bees,
a collection of poetry by Carol Ann Duffy that my sister gave me for my birthday. Last Thursday was the first day of school for my kids, so I enjoyed the quiet house by reading a book cover-to-cover. Fear not,
The Girl in the Tower
is just as good as
The Bear and the Nightingale.
It's out in December but I wanted the kind of book you can just immerse yourself in, and that fit the bill beautifully!
My first pick for Readers In Peril this year was
Miss Peregrine's Home for Peculiar Children
(I know, I'm the last one in the world to read this). This weekend I read
Something Beautiful Happened,
in which the author tries to make sense of discovering her grandmother hid a Jewish family during WWII in the wake of a relative being murdered by a neo-Nazi. I seem to be back to my two-book-a-week reading rhythm, so hopefully I can get back into blogging this week too. Fingers crossed!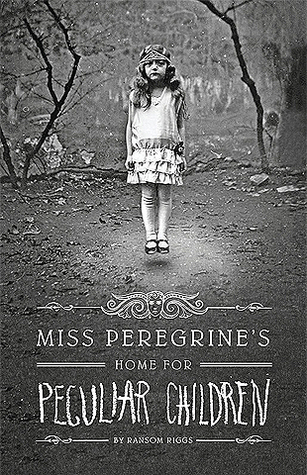 Now I'm loving Robin Sloan's new book
Sourdough.
What are you reading?