So our library's book sale was this week. I was sort of good. I only bought three books for me and four for D. And in my defense, I took several bags for our books to the library as donations. But my Thursday night purchases were not so helpful to my toppling tbr shelf.
I played the piano for the entire Sunday morning service at our church. I am pleased to report that there were no major catastrophes. Then I came home and feel asleep on the couch for the afternoon. Making music is hard work!
This week on the blog, I reviewed Neil Patrick Harris'
quirky autobiography
and shared mini-reviews of
Tiger Lily and
Glaciers,
two books I read during the
April Readathon
.
Read This Week: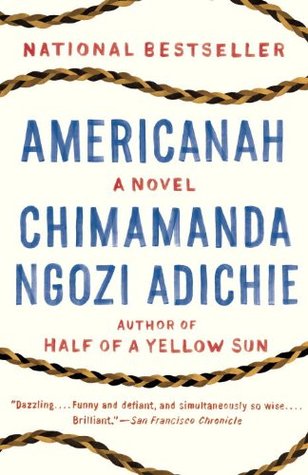 Scary Close
Americanah
By Donald Miller By Chimamanda Ngozi Adichie
Up Next:
The Memory Painter
Inside the O'Briens
By Gwendolyn Womack By Lisa Genova
What are you reading this week?