Hey kids. I'm feeling a bit grumpy and lethargic right now. I'm going to chalk it up to someone being sick in my house for the past month or so and just a lot of frustrating stuff going on. I guess the good news is that there is still lots of reading happening in this house. I took the kids to the library this weekend, and current favorites are
Mercy Watson
and the books of
Brian Selznick
.
As for me, I read
The Gone-Away World
and
The Bluest Eye.
Then I snuck in
Nimona
on Saturday while I waited for dinner to cook in the crockpot.
Yes, I am the last book blogger to read it and yes, I get all the love now.
This week, I participated in
Book Blogger Appreciation Week
by
interviewing Julianne
of
Outlandish Lit
. I reviewed Sara Bareilles' memoir
Sounds Like Me
and did my weekly check-in of the joys and trials of one
Alexander Hamilton
.
Now I'm planning to read Ariel Lawhon's
Flight of Dreams
and
Dorothy Must Die.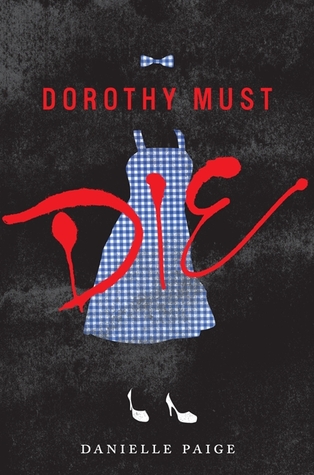 What are you reading this week?