Hi friends!
I am checking in late because it was a very long, but most excellent weekend. On Mother's Day, my husband and sisters (plus one boyfriend) made brunch for my mom and me. It was delicious and so relaxing to know that the kids were happily running around and no one had to keep them quiet during a fancy restaurant brunch!
One of my sisters is visiting from California for the week, so she spent the night on Sunday. We stayed up much too late for the approaching 30 crowd. Consequently, Monday morning was kind of rough. My second grader did make it to school on time, but I fear the rest of the morning featured some snuggling and a small nap may have happened this afternoon.
The reading continued as usual this week. I had fun reading the short stories in
A Tyranny of Petticoats
and finished
All Of Us And Everything
this morning in between painting and reading with my favorite toddler. I even posted some reviews this week! You can read my thoughts on
Be Safe, I Love You
and
Hanging Mary,
as well as my
April wrap-up post.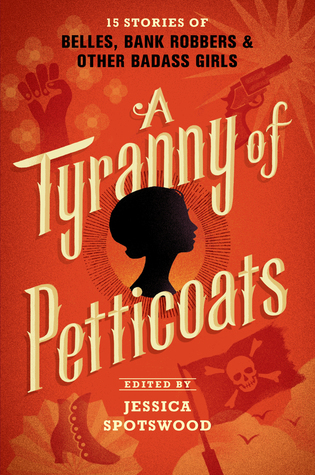 I am excited to finally read
Alias Grace.
It will probably get some time before bed tonight. Next up is
Bad Feminist
from the library.
What are you reading this week?