Good morning from the endlessly gloomy New Jersey.
I am not a fan of all this rain. It has been overcast here for the past four days or so and promises to continue for much of this week. While we have made many pillow forts and valiantly burned candles that promise something warm and tropical, this weather may lead to a meltdown where some active children are concerned.
In good news this week? It was my birthday on Tuesday. My parents took me out for lunch at this charming restaurant that specializes in every type of french toast you could imagine. Then husband took me out to dinner and we splurged on crab cakes, lobster macaroni and cheese, and this gigantic peanut butter brownie sundae.
We usually have big family birthday parties, but my father, two sisters, and I are going to be seeing
Hamilton
this summer. That used up our allotment for our birthdays and Christmas for probably the next ten years.
I moved
Alice and Oliver
and
Searching for Sunday
from my tbr pile over to my to-be-reviewed stack. The first is a novel about a couple with a new baby who learns that the wife has very advanced cancer. The second is a memoir of sorts about Evans leaving the church and coming back to it again.
Things were pretty quiet on the blog this week, but I did write mini-reviews of
Maisie Dobbs
and
Countdown City.
I also shared my love for
The Golem and the Jinni.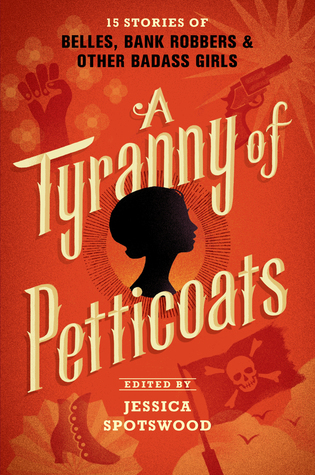 This week. I'm hoping to read
A Tyranny of Petticoats,
a collection of short stories, and
All of Us And Everything
for the She Reads Book Club.
What are you reading this week?