Hi friends! What's happening in your corner of the world?
This was a sort of recovery week for us after a crazy fun weekend of flying cross-country and back in 4 days. Our house seems to be very grumpy we left it and is responding with fun things like electrical problems and a busted dishwasher. Sigh.
On the positive side, we did visit our town Harvest Fair this weekend and came home with some delicious bbq, a giant bag of fresh popped popcorn, and books from our local library book sale (of course).
This week, I read the really fascinating
Patient H.M.
Then I paired Anne Tyler's
Vinegar Girl
with
The Taming of the Shrew,
the Shakespeare play that the novel is based on.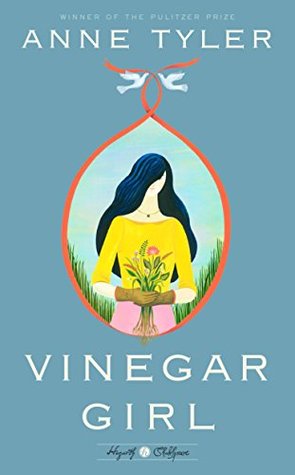 Now I'm reading
Commonwealth,
which I picked up in an airport book store last weekend. Next up is
Sing For Your Life.
What are you reading this week?