Hello again! How are you doing?
This has been a good week, although I feel like I could use a few extra hours of sleep. The husband and I are on a sort of cleaning/sorting/donating spree which is wonderful, but exhausting. It's going to be good to have some room to spare, especially with a certain little boy's birthday and Christmas coming up soon. We also finished Parks and Rec this week and we have a lot of feelings, mainly sadness.
This week, I sped though the delightful
Escape From Mr. Lemoncello's Library
and savored Sarah Bessey's new book
Out of Sorts.
There was a part of me that wanted to read a chapter a day and really think about what Bessey wrote, but there was another part that just wanted to soak up every word in one sitting.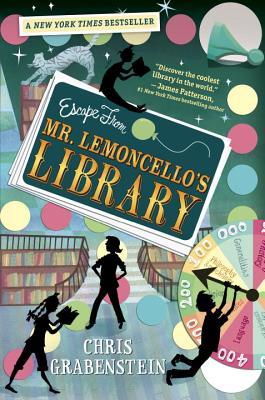 On the blog this week, I reviewed
The Crescent Spy
and I linked up with Nonfiction November to suggest
fiction and nonfiction pairings
.The little girl and I also reviewed
Laurie Berkner's newest CD
of songs for kids. If you are looking to add to your toppling piles of books, make sure to visit my giveaway for
The Crescent Spy!
Now I'm reveling in
Nonfiction November
with Eric Metaxas'
Bonhoeffer
and making time for fiction too with
Harriet Wolf's Seventh Book of Wonders.
What are you reading this week?