Hey friends, I'm writing this from my couch because I am trying this resting thing due to a very nasty cold. I wasn't sure I was actually sick at first, because my allergies hate me and the weather has been fluctuating all over the place. But I woke up Thursday morning and was really and truly miserable. I am happy to say that it has been a bit better each day, but the music I sang for Sunday morning's church service was several steps lower than usual!
This week, I read two spy stories - Ian McEwan's
Sweet Tooth
and Michael Wallace's new book
The Crescent Spy.
This is only my second McEwan and I didn't love it. Am I missing something or is this not the McEwan book I should have picked? The
Crescent Spy
was quite good. My review will be up Monday morning.
On the blog, I said
adios to October
(don't worry, Halloween pictures are included) and I linked up for week 1 of
Nonfiction November,
where we wrote about the
nonfiction we have loved
so far in 2015.
This week, I will be reading
Escape from Mr. Lemoncello's Library
and
Out of Sorts.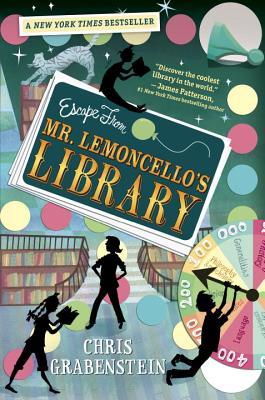 What are you reading this week?