It's the most wonderful day of the week! Well...maybe. It's at least a little more fun when we join up with the gals over at
The Broke and The Bookish
to share our favorite literary lists. This week, we are talking about the childhood favorites that we love to revisit.
1. The Phantom Tollbooth
Who wouldn't love to come home and find a mysterious box that would whisk them away to magical lands? This book is brilliant and the humor is perfect both on children's and adult levels.
2. A Wrinkle In Time (and the rest of the Time Quintet)
Oh Meg. She's probably my favorite young heroine. I have always adored L'Engle's love of both religion and science, faith and reason as well as her ability to tell a fantastic story. This is the book I will pick up time and again (along with its sequels) if I am having a bad day or find myself in a reading rut.
3. Five Children and It
Five children discover a magical sand fairy on the beach by their new home. He will grant them one wish per day, but the wishes only last until sunset. The children quickly discover that wishes aren't all they are cracked up to be, The story may seem overdone to contemporary readers.The story may seem overdone to contemporary readers. The story may seem overdone to contemporary readers, but this story is a lovely portrayal of Victorian times for a young reader and I love how the siblings relate to and care for each other.
4. The Tillerman Cycle
It's probably the worst nightmare of many children - their parent abandoning them. For the Tillermans, it's real life when their mother leaves them in the car to go into the store and never comes back. Dicey is the oldest and must suddenly take responsibility for her three younger siblings and find them a new home. This whole series is excellent, especially for the ways in which Voigt portrays children who are introverts instead of the stereotypical bright and friendly kids.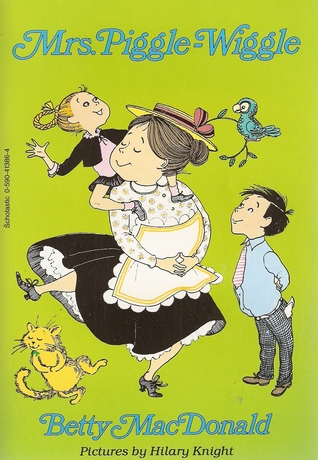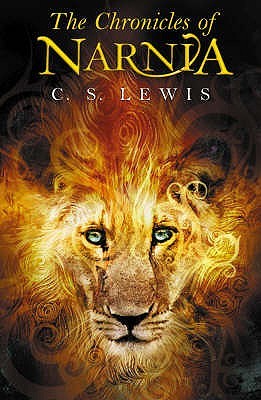 5. Mrs. Piggle Wiggle
Ah, Mrs. Piggle Wiggle. I must confess that I've wished for her to appear a few times since I started this parenting gig. She is a witch who was married to a pirate and lives in an upside down house with treasure buried somewhere on the premises. She also has wacky but effective cures for all of the most terrible behaviors of your children. Your son won't pick up his room? Leave him there until he must clean his way out. Your daughter is talking back? Get a parrot to imitate her until she realizes how awful she sounds. The kids don't want to go to bed? Let them stay up until they beg you for bedtime! This series is one for the ages and will make both naughty children and their parents chuckle.
6. The Chronicles of Narnia
I don't remember how old I was exactly when I started reading
The Chronicles of Narnia,
but I will remember forever the way my mother's much-beloved copies looked. I think for a lot of us, this series was one of the first that really spoke to our imaginations and helped us to imagine magical lands and incredible companions, and confirmed that we could be the heroes of the story.
7. The Upstairs Room
This book and
Number The Stars
were the first stories I read about Jews living in hiding during the second World War. They sparked a life-long love for books set during that time period.
8. Voices After Midnight
This story is about a boy and his brother who fall through time (as wonderfully shown on the cover) and land in New York City 1888. Of course, a terrible blizzard is on its way. Will the boys survive the snow? Can they make it back to the present? I loved books where the characters went time-traveling. I guess I've never given up hope that I might open a door and suddenly be transported to the past.
9. Anne of Green Gables (and the subsequent books)
Because of course. Does Anne need any explanation?
10. The Nancy Drew series
Every girl who loved books went through a Nancy phase and I'm not ashamed to admit that I will occasionally read through a mystery or two on a certain kind of rotten, no good, very bad day.
Which childhood books do you love now as much as you loved them then??