Right now, I am sitting in our library and watching across the hall where the big boy is playing a video game and the little girl is watching with rapt attention. I love watching the two of them adore each other. This morning was church, where I had some more music than usual to play/sing. Then the whole family went out to lunch and I managed to sneak in a nap while the little girl took hers. Naps are just the happiest of things. I feel so ready to tackle a new week with an extra hour of sleep under my belt.
The books! The books! It's time to discuss books! (sung like "Tonight" from West Side Story)
This week, I adored
When The Moon is Low
and read
The Watchmaker of Filigree Street.
It took me a while to really get into the second one but, by the last hundred pages or so, I was staying up much too late to get some more reading in.
On the blog, I wrote about
going to Sesame Place
,
my favorite books in July
, and reviewed
Murder on the Orient Express
and
The Last Bookaneer
.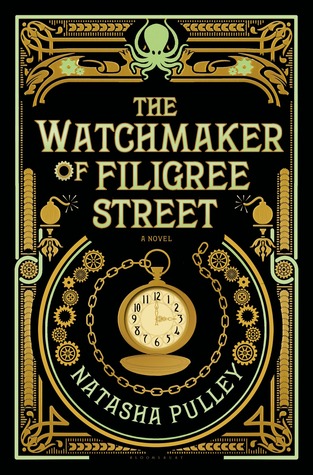 Now I'm excited to read Annie Barrow's
The Truth According to Us
and have decided to read
Vampires in the Lemon Grove,
so I can finally return it to my sister who kindly lent it to me.
What are you reading this week?