This was a gearing-up sort of week, as my husband concluded his sabbatical and was preaching in church again this Sunday. We went to Sesame Place one day, which was a blast, even if I got thrown up on...(Hot toddler + lots of quick drinking = throwing up on Mom)
Knocking to see if Ernie and Bert are home. Spoiler alert: they're not.
We finally got to see a friend! Because of the heat, the characters were inevitably heading back inside right when we got in line. You try explaining that to a two year old...
They're having fun, I swear. They just didn't want to get out of the splash pool.
Elmo the Musical! is downright mesmerizing.
Reading-wise, I seem to be getting back into some sort of groove and finished
Quiet
, sped through
Saint Mazie
, and read
Welcome To My Breakdown
.
This week, I am looking forward to reading
When the Moon is Low
for TLC Book Tours and diving into
The Watchmaker of Filigree Street
. Yes, that cover looks as amazing in real life as it does in the picture. I think it might glow in the dark. Does anyone know?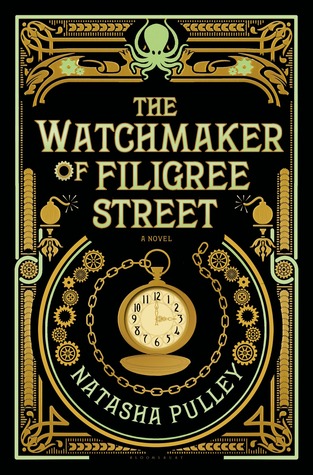 Those are my plans for these first days of August. What are you reading this week?