Hour 10 Check

-In:
The books

:
119

pages read
119 pages read
Food: Husband brought me a turkey club and fries for lunch. I may have snacked on some Pirate's Booty while he co

oks dinner. Yum!
Drinks: More water and a second cup of coffee

.
Cheering: I think I'm almost all of the way through Team Beech, so I may see if I can take a second

trip through everyone's Twitter accounts.
Up next: It's almost dinner time, followed by bedtime for the kiddos. I'm not sure how much reading will get done in the next two hours or so. After that though there will be more reading, perhaps in the tub, and then

a break for Doctor Who!
How goes your readathon, friends??
Hour 5 Check

-In:
Hello friends! How are your books? And your snacks? Are you still in pajamas? (I totally am. There is no shame in this game

.)
Here are my books so far: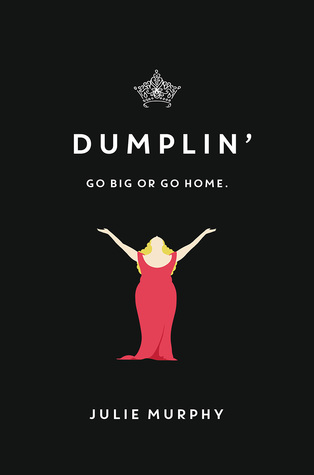 375 pages

; finished!
Food: A muffin and an apple. I know, it's so healthy and boring so far. The good

snacks will come out later!
Drinks: 1 cup coffee, 1 1/2 glasses of

water
Cheering: I'm making my way through

the Team Beech list and I've cheered for about 30 readers so far.
Up Next: It's time for book #2! I think I'm going to try one of my own books

, since I just finished a library book.
Mini-challenge: Cover Escape!
Hour 1
It's time for the opening meme!
1) What fine part of the world are you reading from today?
I am reading in the lovely state of NJ, where fall has definitively taken up residence with chilly mornings and changing leaves.
2) Which book in your stack are you most looking forward to?
Oh gosh. I'm excited for Dumplin'. And Ms. Marvel. And Yes Please. Really, all of them!
3) Which snack are you most looking forward to?
I bought some of those Milano cookies with the pretzel pieces on them. I think they are going to be the snack winner.
4) Tell us a little something about yourself!
Why is this always the hardest question? Freelance editor. Book blogger. Wife. Mama to two. Very snarky and until my allergy meds kick in this morning, very sniffly.

5) If you participated in the last read-a-thon, what's one thing you'll do different today? If this is your first read-a-thon, what are you most looking forward to?
I think I've got it down to a good rhythm. When you have two kiddos, you have to go with the flow to some extent.
Happy readathon, everyone!!