September is always a time of transition. We pack away the swim suits and flip flops and pull out the heavy sweaters and boots. The kids head back to school and a new routine of early morning walks to the bus stop begins.
I don't think I feel quite settled into fall yet. The weather keeps changing its mind and I put out clothes for the kids that don't match what is happening outside. But we're getting there and I hope we will be in full fall swing soon, complete with apple pie, pumpkin coffee, and crafts with leaves. Well, let's not get crazy. Crafting is not really my strong suit...
What I Read/Reviewed:
In September, I reviewed 12 books. Ten were fiction and two were nonfiction. Four were library books, three were my own books, and five were for review.
I think my favorite was Karen Russell's short story collection
Vampires in the Lemon Grove.
It's the perfect spooky read for your fall evenings and Russell is an incredible writer.
What I'm watching:
We are still working through Parks and Rec, and are currently on Season 5. It's the perfect show to watch at the end of a long day.
We are also starting fall TV. There are some new shows we are going to try (Blindspot, Quantico) and some old shows that we are not sure we will continue (NCIS, Castle). What are your must-watch fall shows?



What I've been listening to:
Hamilton! Hamilton! In the Heights is one of my favorite cast albums and I will forever be sad that I didn't see the show when it was on Broadway. I don't plan to make the same mistake with Lin-Manuel Miranda's new show.

I really miss The Civil Wars but, if I can't have them together, Joy William's new solo album Venus is not a bad substitution.

What I've been Cooking and Baking (all photos from respective sites):
Lots of soup - colder days call for a hot bowl of soup and some fresh baked bread. In the past few weeks, I've made
White Chicken Chili
and
Italian Sausage and Tortellini Soup
.
Blue Cheese Crusted Filet Mignon
for your fancy dinners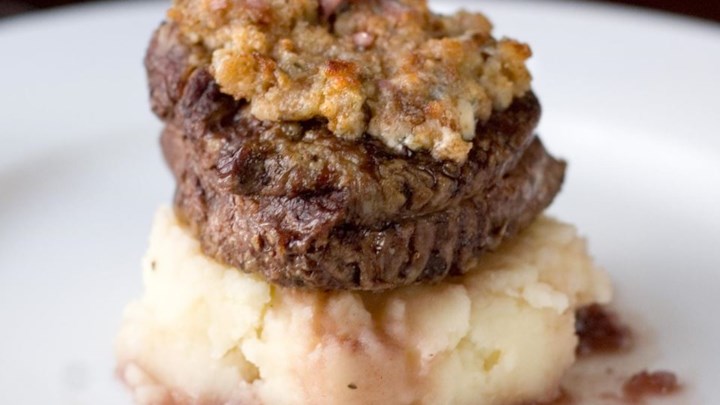 This Caramelized Shallot, Spinach, and Goat Cheese Pasta
What We Love This Month:
1) Our local Little Free Library
When D had a day off from school, we went on an adventure and
found our closest LFL
. Ours is set in a tree nook in this beautiful neighborhood. We will definitely be back soon!
2)
The Map to Everywhere
A while ago, I downloaded a chapter book for D from Netgalley and sort of forgot about it.
He loves to read, but prefers to read to himself. The mandated 20 minutes he needs to read to a parent every night for school are actually not his favorite. So I thought making it special might help and let him read this book on my Kindle.
He loved reading on the Kindle and he loved this story of magic and adventure, complete with a flying ship! We are now eagerly anticipating the sequel.
3) The Laurie Berkner Band
BG comes along for the hour long ride when I work a few days each week. I checked out some children's CDs from the library to make the experience slightly less painful.
Laurie Berkner Lullabies
has been a bedtime mainstay for a while, but this was our first time listening to
The Best of The Laurie Berkner Band
. We both love it. We sing together in the car and I'm not even that mad that the songs have been stuck in my head for days...
What did you love in September?