A certain little boy who lives around here turned eight on Friday. We celebrated by having some friends sleep over on Friday, and then celebrating with the family on Saturday (Pokemon-style).
Sunday was all about taking it easy and recuperating before the start of another week. There was a lot of reading for everyone, a little time with the ipad, and then the kids got out the markers and worked on making their own books for a while.
You want to know about books, you say? Alrighty then.
Accidental Saints
was wonderful. I get all the Nadia Bolz
-
Weber love now. I suspect that book, as well as her previous book
Pastrix,
will be finding a home on my shelves soon. Also, I finally finished reading
Bonhoeffer
! It's a great biography and I think Metaxas does a really good job of presenting a man who was determined to do good and a nation torn between several bad choices.
This week, I'm back to fiction. I plan to tackle
Things Unsaid
and the new Anthony Marra story collection
The Tsar of Love and Techno.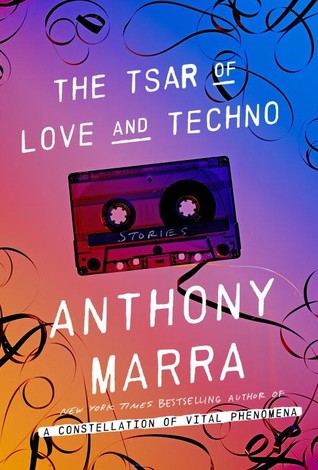 What are you reading this week?