I spent this past weekend with my best friend, who was a stinker and got a fabulous new job across the country. Since she will be moving in the next month or so, we spent the weekend with our husband and boyfriend respectively, doing important things like having a wine and cheese party and visiting a secondhand bookstore.
I finished reading
The Last Bookaneer
and then apparently started a slow but serious non-fiction binge. I am almost finished with
Quiet: The Power of Introverts in a World That Can't Stop Talking
and feel like I am learning so much.
I was searching for a new audiobook and decided to get
I Am Malala
from the library. A note to anyone who saw a crazy crying girl on the commute home on Thursday - I'm fine; it's just that listening to Malala talk about her plan in case the Taliban attacked her made my momma heart cry just a little bit. Next I will be reading
Saint Mazie
and I'm looking forward to picking up
Welcome to My Breakdown
when I finish that.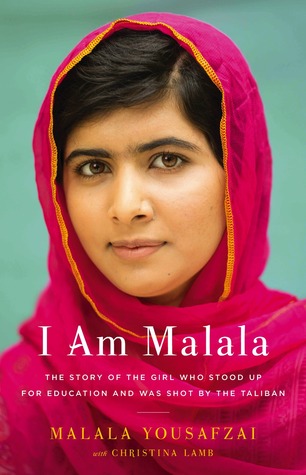 What are you reading this week?