It's Tuesday, so it's time for your a new list brought to you by the fabulous bloggers at
The Broke and the Bookish
. This week, we are discussing the books that made us want to do something or learn more about a topic. You can check out what other readers have on their lists
here
.
1. The Language of Flowers
is the story of a young woman who has aged about of the foster care system. Reading this book sent me to research what happens to foster children when they turn 18 and look into the
Camellia Foundation
, which was founded to aid and support these young people as they transition to college and careers.
2. Excellent Daughters
showed me just how varied the lives of young women are in different Arab nations. I'm on the lookout now for news and articles about how women are living in these nations and remembering that it is impossible to make a blanket statement about "The Middle East."
3. Be Safe, I Love You
is a novel that follows Lauren, who is newly home from a tour in Iraq. It quickly becomes apparent to the readers (if not to her friends and family) that things are not right with our protagonist. Author Cara Hoffman sheds light on the traumas that some of our soldiers bring back home with them. I am working with my kids this summer to write letters to some of the people serving our country and I will be looking for more ways to say thank you.
4. The Hours Count
imagines Ethel Rosenberg through the eyes of a fictional neighbor. At the end of the book, Jillian Cantor delves into the events surrounding the arrests and executions of Ethel and Julius Rosenberg. I am fascinated (and appalled) by the fact that the Rosenbergs were the only US citizens executed for espionage and I am looking forward to reading more about them soon.
5. Flight of Dreams
is another historical fiction novel. This one proposes a possible turn of events that led to the dramatic and horrifying destruction of the
Hindenberg.
I was so invested in these characters, who were mostly the actual people who flew on that tragic trip. While writer Ariel Lawhon does include a lot of research after the story, I went straight to the internet to find out more about these people and the different theories of what might have happened on the
Hindenberg.
6. Vanessa and Her Sister
is about the Woolf sisters. You probably know one of them - the author Virginia Woolf. But her whole family (including sister Vanessa) was ridiculously talented. They were writers and artists and a part of the infamous Bloomsbury Group. Trust me when I say it is easy to fall down the internet rabbit hole of researching that group of artists and thinkers.
7. Bread and Wine
made me want to invite all the people over. Now I have mentioned before that I am an introvert. Obviously, I benefit from a quiet night with a good book after the kids are in bed. But Shauna Niequist invites you to just open the door and bless your family, friends, and neighbors by bringing them into your house (whatever it looks like) and loving them with food, whether it's a perfect steak or delivery pizza.
8. Spell It Out
sent me right back to my college linguistics textbooks. I was an English major and delighted in the one class I took that delved into the how and why of our very weird language. After reading this, I dove back into linguistics and enjoyed it just as much.
9. Code Name Verity
and
10. Love and Treasure
My husband constantly teases me for being obsessed with literature in the WWII era, but these two books respectively sent me off to learn about the women who were daring pilots and trains full of treasure, people!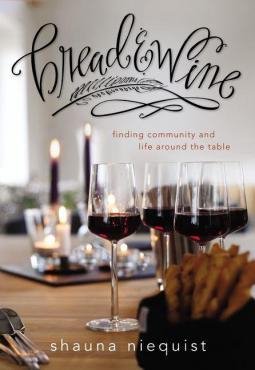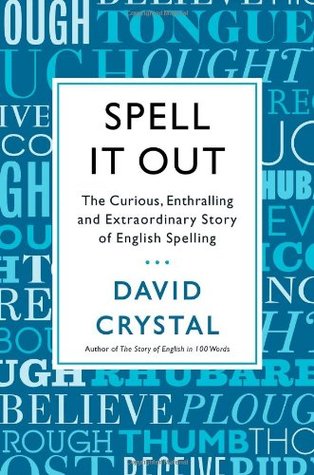 What books made you want to learn more or do something new?